Veterinary Behavioral Medicine
The behavioral medicine service provides assistance to owners of companion animals with behavioral issues including, but not limited to, human-directed aggression, animal-directed aggression, inappropriate elimination, separation anxiety, fears, phobias, compulsive behaviors, and cognitive dysfunction. Pets can develop a range of behavior problems that can be concerning, upsetting, scary and inconvenient for you and can affect your bond with your beloved pet. Often these behaviors are a sign that your pet does not perceive the world as a safe place or does not understand how to appropriately communicate with their environment or the people and animals in that environment. Behavior problems can indicate that your pet has a medical problem or that their welfare may be poor. It is important to address all of the aspects of behavior problems, including any medical components, therefore, the behavioral medicine service offers comprehensive appointments to allow you to get your pet evaluated medically and behaviorally to best understand their problem behaviors. We welcome the opportunity to meet you and your pet, help you better understand your pet's behavior and improve your life together.
Please note that behavioral advice cannot be given via email before your appointment; a doctor-patient relationship must be established first.
We are proud to offer the following Veterinary Behavioral Medicine Services:
Behavioral medicine assessment and treatment plan development for dogs and cats
Treatment appointments to help implement a veterinary prescribed behavior modification program
Head start appointments to provide you and your recently acquired pet with tools for success in your home
Pre-surgical appointments to help set your pet up for success with confinement and activity restriction while recovering from surgery
Behavior modification plans to improve your pet's response to being handled by unfamiliar people in potentially stressful situations, such as at the veterinarian or the groomer.
Behavior modification plans to teach patients to participate with their veterinary visits, rather than just attend the visit
Behavior modification plans to assist clients with animals who are fearful, anxious or aggressive over handling by their owner, such as during nail trims, in response to administering medications, bathing, grooming, putting on a leash or collar/harness or any other body handling
Gentle Leader, harness and basket muzzle fittings and instruction on proper use
Patient stress identification and low stress handling training for veterinary practice staff
Work with veterinarians to provide a team-based behavior modification program for pets
Your Pet's Appointment
At assessment appointments, your clinician will spend time with you and your family to gather more information about the behavior problems your pet is exhibiting and will observe your pet to gain a more accurate impression of their behavior. Your clinician will discuss diagnosis and prognosis for the behaviors your pet exhibits and discuss safety and management tools to help your pet be successful in your home. Your clinician will also develop a treatment plan tailored to your family and your pet, to be implemented at subsequent treatment appointments. In some cases, your clinician may recommend medication to augment your pet's treatment plan.
A physical exam will be done on your pet whenever possible. Any medical problems that may be contributing to their behavior problem will be discussed with you and recommendations provided should it be necessary for your pet to see a specialist to address those medical problems.
Once we have met your pet at their assessment appointment, we will schedule treatment appointments, based on your clinician's recommendations. These appointments provide you with assistance so the behavioral treatment plan can be implemented. For long term success with behavior management, treatment appointments are likely to be necessary to provide your pet with the tools to succeed. Medical treatment and safety management alone is not generally sufficient in the treatment of behavioral disorders in pets, however, your clinician will provide you with a complete picture at the assessment appointment.
​At treatment appointments specific behavior modification skills designed to meet your pet's needs are taught and practiced. These appointments are essential for the greatest likelihood of success in your pet's treatment. They are a great opportunity for advancing your pet to the next steps in the treatment plan and troubleshooting challenges in the treatment plan in person. Before your pet's treatment appointment, the clinician reviews your pet's record, writes a treatment plan and reviews the case with the technician. The treatment report is reviewed by the doctor before it is sent to you.
During the appointment, no one will do anything to provoke or frighten your pet; it is not necessary for us to observe aggressive behavior in order to understand the problem. We will supply toys and treats where appropriate for your pet and you are welcome to bring their favorite treats from home. We will try to accommodate special diets when necessary.
You will be provided with a detailed, written summary of your appointments and a copy will also be sent to your primary care veterinarian.
How do I refill my pet's medications? 
Behavior medications can only be approved by our Behaviorist, Dr. Shana Gilbert-Gregory, and are typically processed by our Behavior Team. Please request your medications with at least 3 days notice by filling out our Behavior Medication Request Form: https://mlahvet.com/beh-med/
If you are concerned that your pet is experiencing severe side-effects from prescribed behavioral medications, please see instructions below for what to do in an emergency.
How do I schedule an appointment with the behavior service?  
All behavior appointments are scheduled through our hospital's internal scheduling team; to request an appointment please choose a form:
NEW CLIENT BEHAVIORAL MEDICINE APPOINTMENT CATS
NEW CLIENT BEHAVIORAL MEDICINE APPOINTMENT DOGS
EXISTING CLIENT BEHAVIORAL MEDICINE DOGS & CATS
What if I need additional support?  
Managing our pets who suffer from fears, phobias and aggressive behaviors can be whelming, upsetting, and scary, but you don't have to do it alone. While our Behavior Program is designed to address your pet's emotional and mental well-being, we understand that yours is just as important.
The goal of our Behavior Family Support Groups, led by our grief counselor Jenny M, is to allow families going through similar journeys to connect, foster a sense of community and provide emotional support to each other.
Each week will have a different Behavioral topic, and we encourage families to RSVP to a session that your pet's diagnosis is most relatable to, or that is currently most impactful in your life.
Discussions are led by Jenny Matthews M.A.
Open to families who have pets who are currently under the care of Dr. Shana Gilbert-Gregory
Need help deciding whether your pet needs behavioral medicine treatment vs. training?
CLICK HERE to read Dr. Gilbert-Gregory's Blog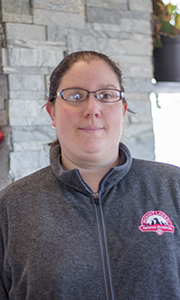 Dr. Shana Gilbert-Gregory
Behavioral Medicine Clinician
FULL BIO
REFERRING VETERINARIANS
CLICK HERE to contact
CLIENTS WITH NON-URGENT QUESTIONS
CLICK HERE to contact
MEDICATION REFILL REQUEST
CLICK HERE to submit