The externship program at Mount Laurel Animal Hospital allows veterinary nursing students to exercise the skills they have previously learned while working in a supervised clinical setting.  Students gain exposure to many different specialties as they go through weekly rotations while working alongside our staff members.  Department rotations may include:
Primary Care (wellness exams, preventative medicine, urgent care, elective surgeries, dentistry)
Emergency
Specialty Surgery & Anesthesia (examples include orthopedics, soft tissue surgery, and emergency surgeries)
Oncology (diagnosis and treatment of cancers)
Ophthalmology (various ocular conditions and eye surgeries such as cataract surgery.)
Internal Medicine (cases that may be difficult to diagnose, have involved treatments, or require in-depth, extended care)
Radiology (experience in sedation, radiographs, ultrasound, and exposure to CT and MRI)
ICU/ Critical Care  (around-the-clock care of our most critical patients)
Neurology
In addition to the hands-on learning, students also can partake in many CE events that are provided by the hospital's training team.  These may include group trainings, wet labs, and various topics of lecture. Examples include:
Behavior and animal handling training
Radiation training
BLS & ALS CPR- (led by our RECOVER Instructors)
Venipuncture labs on models
Dental charting, oral blocks, and radiographs
Lectures in critical care
Math classes
Exotics handling class and Triage of Exotics species
NG tubes, epidurals, SC blocks wet Labs
Students are at Mount Laurel Animal Hospital for the duration required by the student's school.  Many students who have completed their schooling and the externship at MLAH elect to stay on with employment in a favorite department or they may pursue one of our internship opportunities. Internships are available for technician school graduates in surgery/anesthesia, emergency, and ICU.
Our existing partnerships include Camden County College, Manor College, and Harcum College. Please fill out this application if you are a student with an upcoming externship from any of those institutions.  
(*Currently, we do not accept externs that are enrolled in online programs.  We welcome you to apply for a veterinary assistant position, where you can fulfill your
externship
requirements while at work!)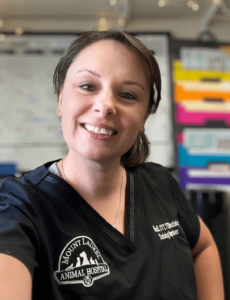 Wendi Rensman, CVT, VTS
Training Supervisor and Student/Extern Coordinator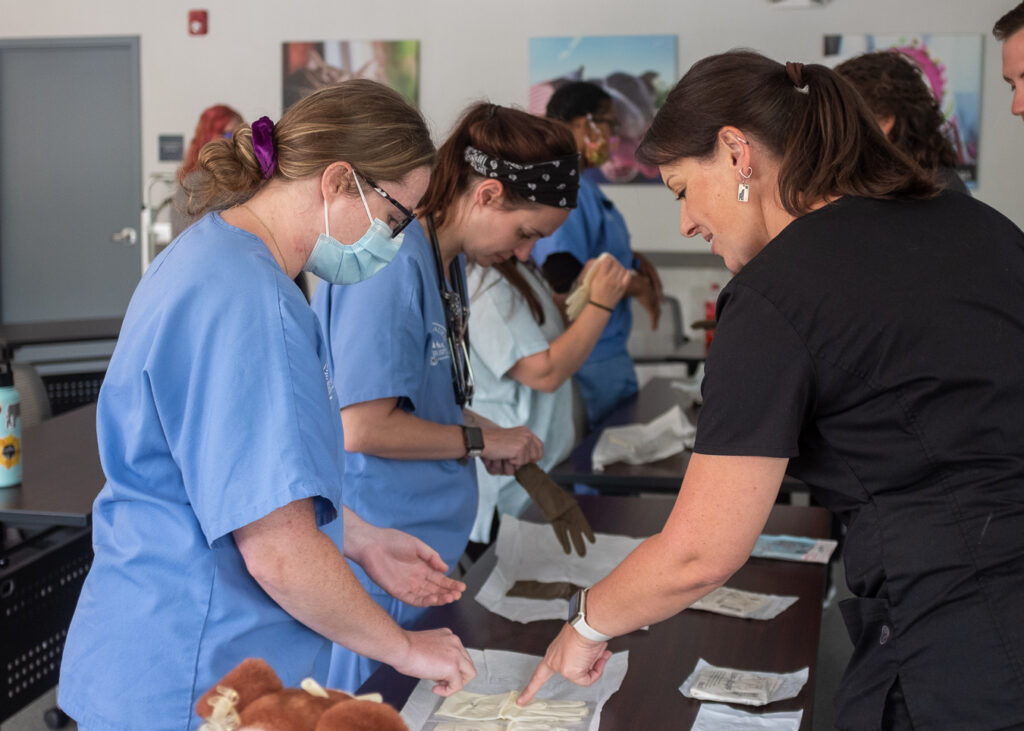 Use the buttons below to apply
Why Mount Laurel Animal Hospital?
We are committed to upholding and standing by our core values at Mount Laurel Animal Hospital. Our mission to serve our community, provide a family-friendly environment, and deliver the highest level of veterinary care available, 24 hours a day, is made possible by upholding these core values. Our entire staff exhibits these core values through their dedication and care for animals and how they carry themselves and interact with clients.
It's not just a job… it's a calling, where your passion for people, pets and cutting-edge medicine drives you!
If you have any additional questions or need more detailed information regarding externships, please contact us at [email protected].
Please note: MLAH does not offer large animal externships. Students enrolled in externships are not guaranteed employment at the completion of the externship.