It's not just a job…it's a calling, where your passion for people, pets and cutting-edge medicine drives you!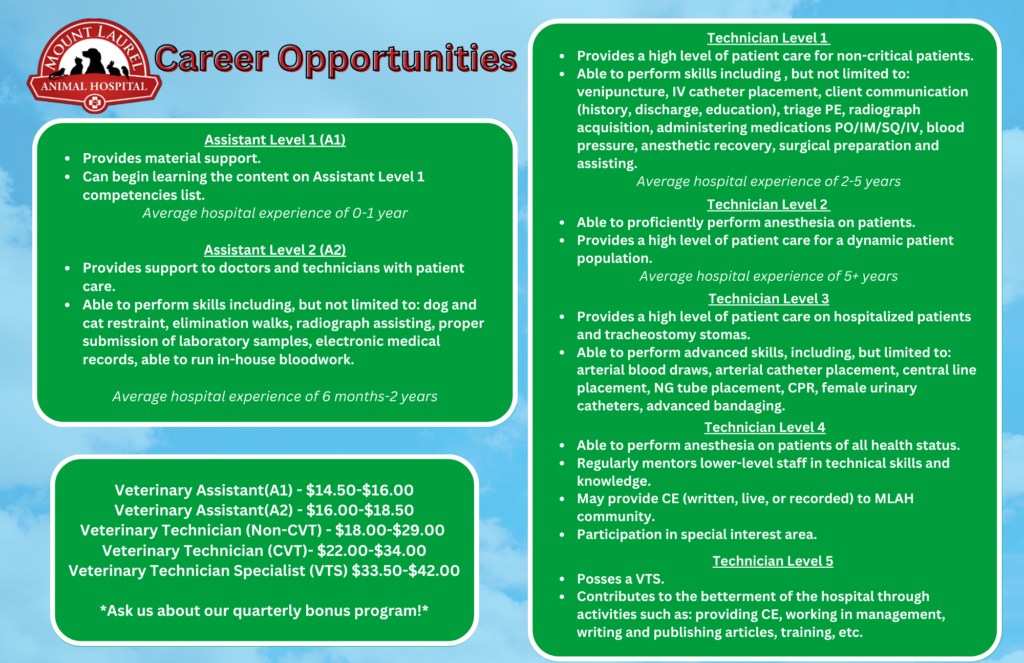 Can't find the career opportunity you're looking for?
At Mount Laurel Animal Hospital, we are committed to upholding and standing by our core values. Our mission to serve our community, provide a family friendly environment, and deliver the highest level of veterinary care available, 24 hours a day, is made possible by upholding these core values. Our entire staff exhibits these core values through their dedication and care for animals, as well how they carry themselves and interact with clients.
At Mount Laurel Animal Hospital We Aim to
B.E. E.P.I.C.
If this sounds like a perfect fit, join our family!